Our caterer, Epicurean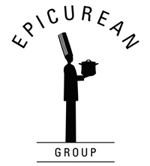 The Epicurean Group's philosophy is to provide excellence in food and service that surpasses community and industry expectations.
We develop weekly menus that reflect the natural environment in a sustainable manner and satisfy diverse palates in the community.
Our food is based on the freshest, highest quality ingredients, every meal, every day.
Epicurean is built on a foundation of fresh, healthy eating. It is more than just the food you eat; it is the quality of food. Great nutrition is built on the freshest ingredients, the highest quality meats, fresh, natural and organic vegetables from local growers. We use seasonal, garden fresh, vegetables that are more than just an entrée or side dish. Our meals are wonderfully topped off with naturally sweet and refreshing seasonal fruit.
If you have questions or feedback please email Alex at alex@epicurean-group.com.
MySchoolBucks
Welcome to MySchoolBucks online ordering! Students and families can create and update their MySchoolBucks account to be able to purchase food through our catering provider, Epicurean.