2020-21: No Lunch Available
Epicurean has informed us that lunch service demand has not been sustainable enough for their business during hybrid learning. They did inform us that they will return when we are able to be 100% back on campus. All students should plan to bring their own lunch and snacks to campus.
2021-22: Updates expected this summer
We expect to have updated information about lunch service availability closer to the start of the 2021-22 school year. Any updates will be posted here and will be emailed to families when available.
Students and families should wait to create accounts in mySchoolBucks and wait to add additional money to mySchoolBucks until lunch service restarts.
---
Welcome to My School Bucks Online Ordering! We at Epicurean Group hope you will enjoy our menus and food selections. We know that tasty and nutritious food can help boost concentration, morale too, which is crucial for well-being!
Our meals are packaged and labeled according to HACCP standards, in compostable packaging. We are working closely with our Campus Communities to determine your favorites! Please give us your feedback via email alex@epicurean-group.com. Our primary concern is the health and well-being of our Campus Communities, Employees, and Business Partners. The purpose of this letter is to inform you that Epicurean Group is requesting your support in the process of going fully online this school year.
Get started
Families interested in creating or updating their student's MySchoolBucks account to purchase food through our lunch provider, Epicurean, can do so now. Returning families may login using their previous credentials. New families are encouraged to create a new account by selecting "Carondelet High School (Concord)" from the dropdown menu.
Go to myschoolbucks.com.
Create your free account and add your students using their school name / student ID
View meals on our online store and choose from our varied menu options
Decide for each item you purchase – pay now with your credit card, or have it deducted from your students account (account charges are processed every Friday for the following week) Please see the drop down arrow to select either Credit Card or Declining Balance.
Add meals to your basket
Check out now and pay with your credit card or E-check or let us deduct it from your account – make sure you have enough money to cover your purchase!
We appreciate you using this online option as a way to eliminate physical cash and check handling that would typically happen in the café serving line. It will also allow us to ensure that your child's meal is ready at their safe designated pickup location. If you need assistance with your account, you can find helpful how-to videos and answers to commonly asked questions by visiting myschoolbucks.com. Or, you can contact MySchoolBucks directly by logging into your account to start a chat conversation or give them a call at (855) 832-5226.
About our caterer, Epicurean
Our Food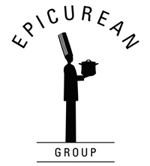 The Epicurean Group's philosophy is to provide excellence in food and service that surpasses community and industry expectations.
We develop weekly menus that reflect the natural environment in a sustainable manner and satisfy diverse palates in the community.
Our food is based on the freshest, highest quality ingredients, every meal, every day.
Epicurean is built on a foundation of fresh, healthy eating. It is more than just the food you eat; it is the quality of food. Great nutrition is built on the freshest ingredients, the highest quality meats, fresh, natural and organic vegetables from local growers. We use seasonal, garden fresh, vegetables that are more than just an entrée or side dish. Our meals are wonderfully topped off with naturally sweet and refreshing seasonal fruit.
Our People
At the Epicurean Group, we live our passion for providing great food and excellent service; we love what we do. We are not a global industry giant with glossy marketing brochures. We are a small local company that prides itself on these ideals.
Our philosophy, community goals, industry outlook, flexibility and steadfast commitment to providing excellent, ethical service make us a perfect partner for, corporate, educational, specialty community venues, fine catering and casual dining.
Our Values
We believe that fresh, delicious food and environmental responsibility go hand-in-hand. We use the freshest, seasonal fruits and vegetables that are grown and harvested in an environmentally responsible manner. The Bay Area is home to some of the best organic farms in the world and we intend to take full advantage of this blessing.
To provide the highest quality food and food services
Recruit, retain, and reward a diverse employee and management base that is committed to excellence and the mission of the Epicurean Group.
Encourage and support teamwork to complete every task
Promote high achievement through advanced education and mentoring
Maintain a safe work environment
Create an atmosphere that encourages all employees to take responsibility, make positive changes, and share new ideas understanding that failure is part of the learning and growing cycle.
Foster a culture that nurtures innovation and shared ownership in all phases of service.
Prepare food in an environmentally responsible manner
Create an open, welcoming community of students, faculty, and staff that exceeds expectations.