Unifying Love
The Annual Fund benefits every student and supports co-curriculum programs, academic innovation, and tuition assistance—all of which allow our community to understand and practice unifying love. Our expenses have increased due to adjustments needed to support hybrid and distance learning, and your support matters now more than ever.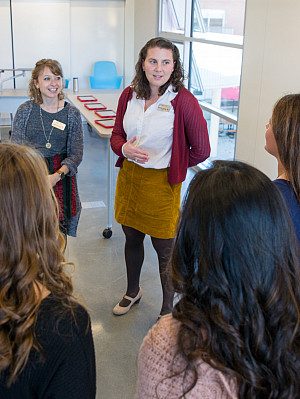 Miranda Ripoli Cozzone '06, a member of our faculty shares her Carondelet with you, calling us to come together in unifying love in support of our community.
"I give back to Carondelet from a place of deep gratitude and a desire to share the opportunities and gifts I've received here. And I give back because there's so much more we can do together to live out the mission of unifying love. I invite you to join me. Go Cougars!"
Please consider making a gift to the Annual Fund—or to another area of our school meaningful to you—to help our community provide an exceptional Carondelet experience. We appreciate your support of Carondelet!
---