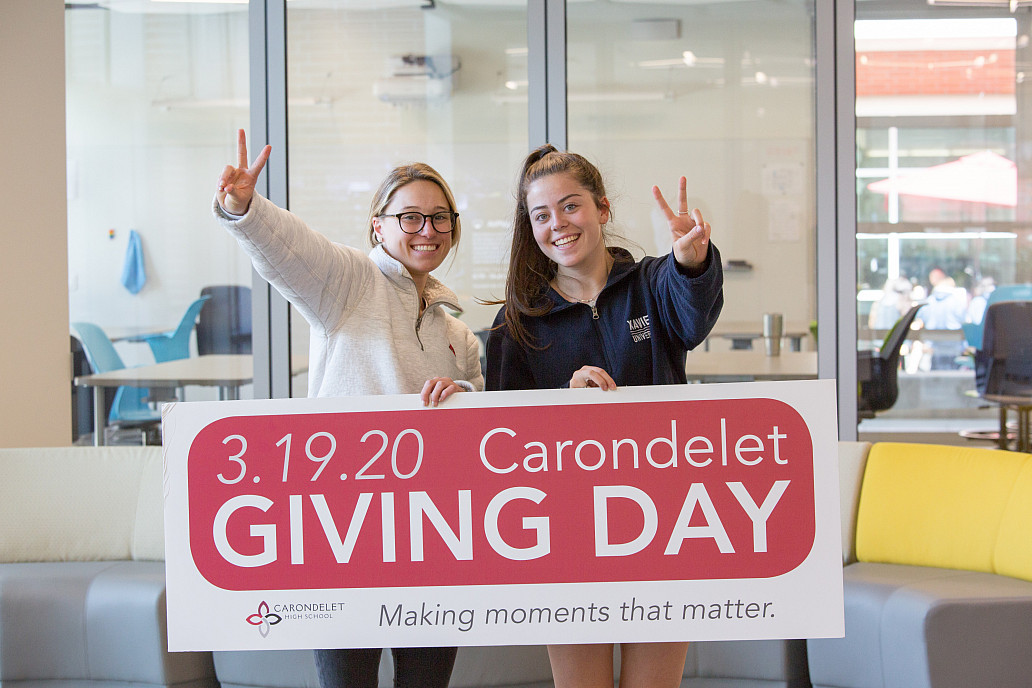 Make 2x the impact because every gift will be matched on Giving Day!
Giving Day is a primary fundraising vehicle for our school. We are grateful for the enthusiastic participation of our whole community and appreciate your continued partnership in our efforts to do more and better for our students, alumnae, faculty, staff, and families.
As the COVID-19 pandemic unfolds - and in recognition of this extraordinary time - we are postponing Giving Day and hope to reschedule to a later date.
You are certainly still warmly welcome to contribute to Giving Day, now or when you are able, and your gift will still be matched 1:1 by generous donors.
Carondelet relies heavily on your support and generosity to fund academic and extracurricular programs and relieve pressure on our tuition reliance. Your gift - of any amount - has an immediate and important impact.
Our hope is that students, faculty, and staff are not adversely impacted by our decision to put families and our community first. This is a challenging time for us all and we are committed to continuing to provide our students with an exceptional Carondelet education and experience.
Please take good care, and thank you in advance for your support.
Nicole Sullivan P'19 '22 & Theresa Maloney P'22
Annual Fund Parent Volunteer Co-Chairs
To pledge a matching gift or become a champion, please contact Lynne Sabaggha Kenny '86.