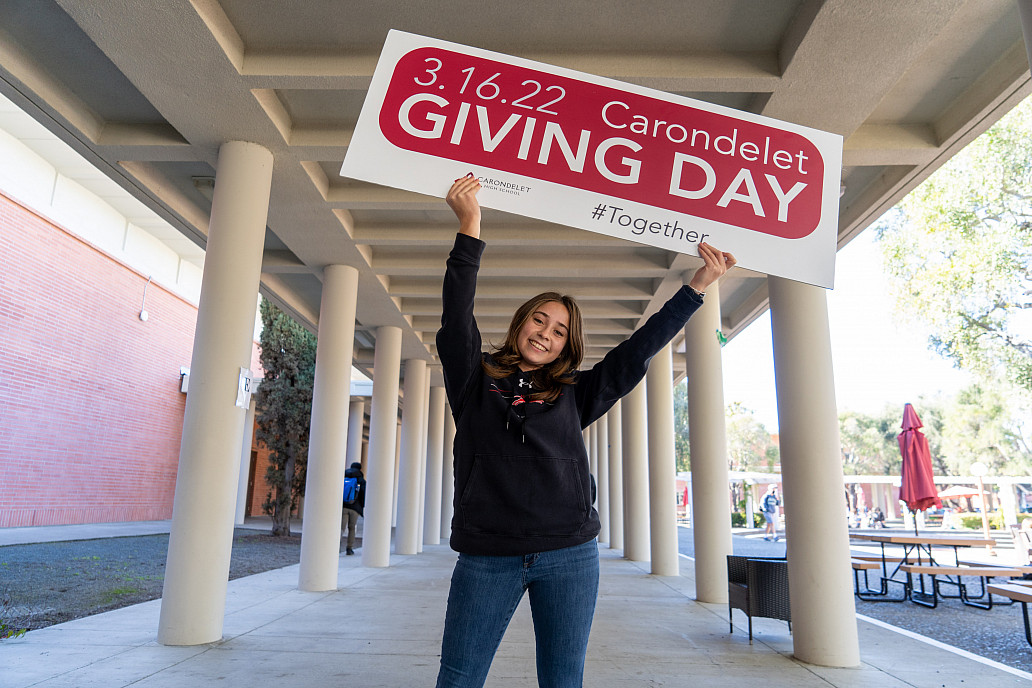 Carondelet Giving Day
March 8, 2023
#Together
Calling alumnae, parents, grandparents, faculty, staff, students—everyone! Please join us for 24 hours of support for Carondelet and the 800+ extraordinary young women who call it home.
This event celebrates our collective goal of providing our students with the opportunity to reach their full, unlimited potential. Our theme—#Together— highlights the significance of environments designed to benefit everyone—academically, spiritually, economically, and socially. A gift of any amount can do so much in supporting students. Look at what your gift can do.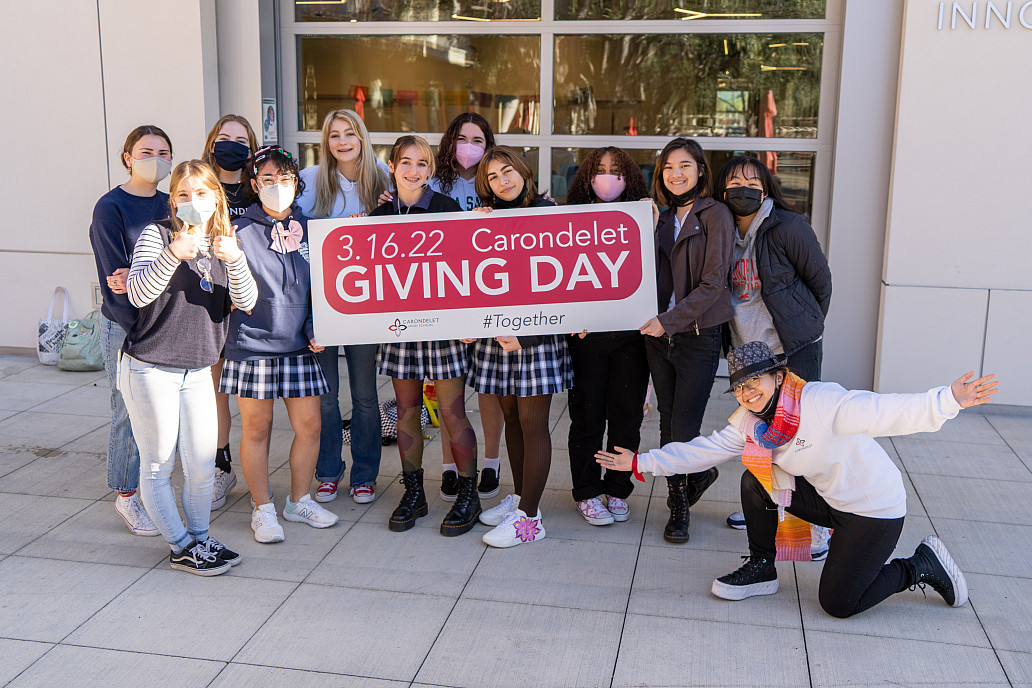 Be an Advocate
Make your impact by encouraging your classmates, family, and friends to support Carondelet Giving Day.
With the Advocate features on GiveCampus, spreading the word is easy, fun, and rewarding. You can help other donors' gifts go further, add your own story to the campaign, and even track how many clicks, gifts, and dollars your outreach is driving in real time.
The first step to becoming an Advocate is to sign up for a GiveCampus user account and click 'Sign Up' in the top right of the page. It's important to know that simply signing up for a user account won't make you become an Advocate—to become an Advocate, you must take active steps to inspire others to make gifts.
Once you're signed up for and logged into your GiveCampus user account, you can become an Advocate for Carondelet Giving Day by taking one—or better yet, all!—of the following steps:
Consider your own gift
Great advocates lead by example and you can leverage your gift to encourage others to give.
Create a Personal Plea
A Personal Plea is a quick video in which you tell the community why you're excited about the campaign, and why others should get involved. After recording your video on your phone, head to the Advocates tab on the campaign page to upload your Personal Plea.
Share the campaign link
The built-in sharing buttons (located underneath the campaign video and on the Advocates tab) generate a campaign link that is unique to you. When you use these buttons to share the campaign link while logged into your GiveCampus user account, the number of clicks, gifts, and dollars generated by your outreach will be tracked next to your name on the Advocates tab.
Share on Facebook and Twitter to blast your friends' feeds with news about the campaign, and share over text and email to make direct, can't-ignore, peer-to-peer asks. Share early and share often!
Join our phone-a-thon
TBD We will be hosting our third ever phone-a-thon in the Jean Hofmann Center for Innovation. If you are local, join students and others in reaching out to other alumnae and parents encouraging them to participate in Giving Day. Our students will enjoy talking with alumnae! Contact Lynne Kenny.