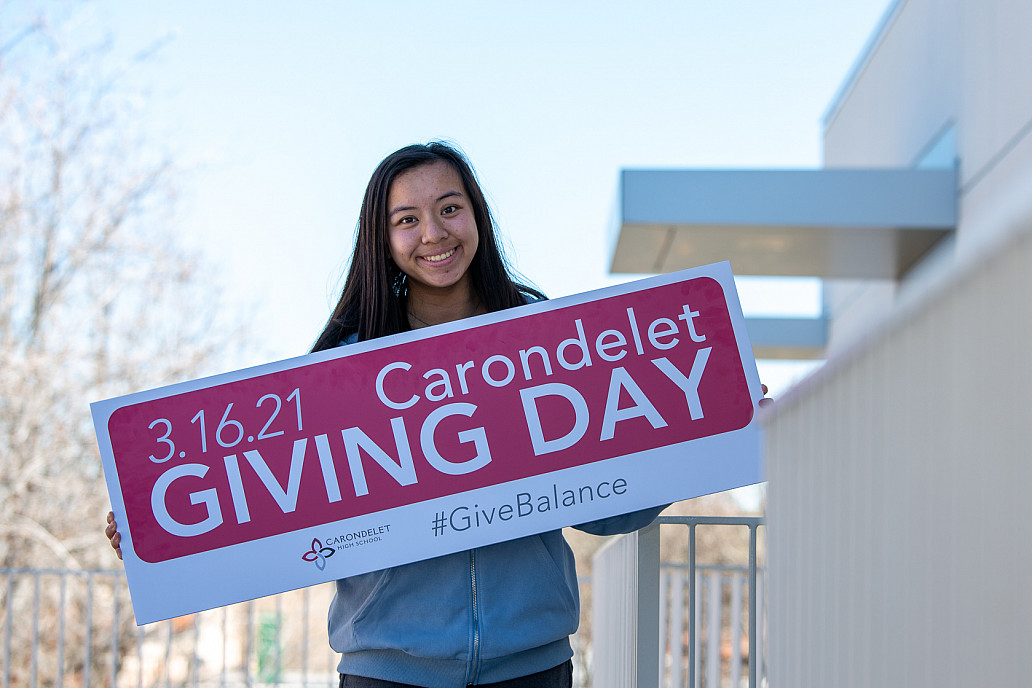 Carondelet Giving Day
March 16, 2021
#GiveBalance
Thanks to 376 supporters, Giving Day raised $98,061 in total for Carondelet students.
We came together and reaffirmed our commitment to educating thoughtful, creative, and ethical young women who transform the world. Most importantly, every dollar we received gets us closer to realizing the great promise of our CSJ mission to create women of heart, faith, courage, and excellence.
54 classes were represented by students, alumnae, parents, and grandparents, and each gift contributed to the results. The class of 2024 had the highest participation overall and the classes of 1986 and 1995 had the most participation amongst alumnae.

Please accept a sincere and heartfelt thank you from the students, faculty, and staff of Carondelet High School. We are giving balance to the world!
To pledge a matching gift or become a champion, please contact Lynne Sabaggha Kenny '86, P'24.