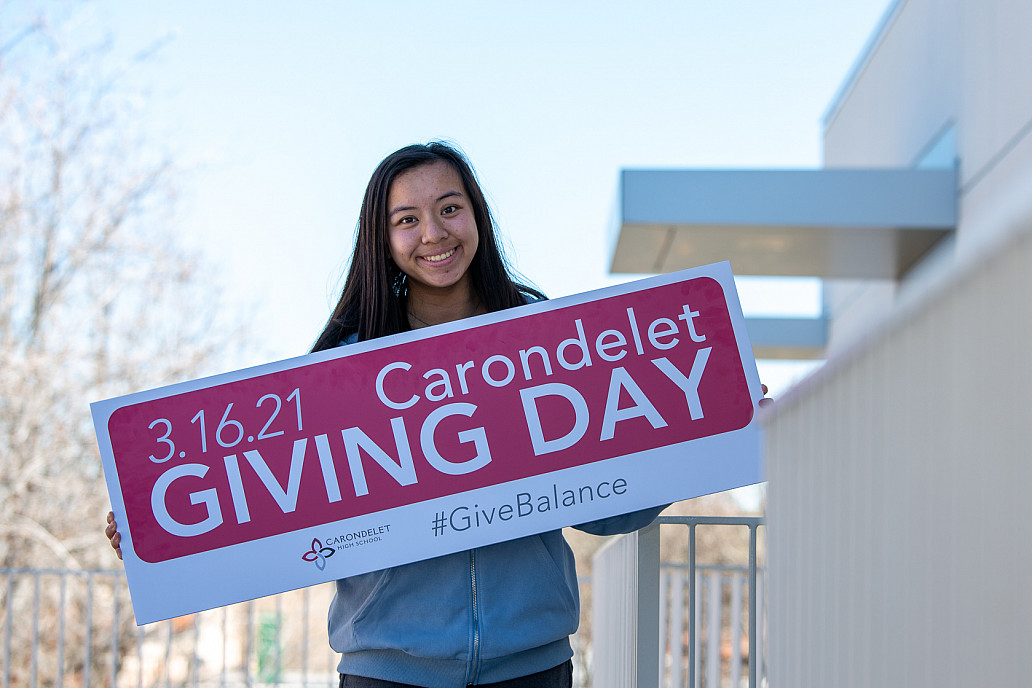 Carondelet Giving Day
March 16, 2021
#GiveBalance
This event celebrates our collective goal of a gender-balanced world where all our students have the opportunity to reach their full, unlimited potential. Our theme—#GiveBalance—highlights the significance of environments designed to benefit everyone; academically, spiritually, economically, and socially.
Together, we can make it happen.
Carondelet relies heavily on your support and generosity to fund academic and extracurricular programs and relieve pressure on our tuition reliance. Your gift - of any amount - has an immediate and important impact.
To pledge a matching gift or become a champion, please contact Lynne Sabaggha Kenny '86.