Upcoming Events
Fathers Club Meeting
Thursday, November, 5th | 5:00 - 6:30PM
Father/Daughter Hike
Saturday, November 7th | 9AM | John Muir Land Trust Fernandez Ranch
Sign up here
Father/Daughter Community Service Project
Saturday November 14th | 2PM-4PM | Food Bank Contra Costa & Solano
Sign up here
Last Meeting
Great meeting October 1st.
45+ Dad's joined us to say hello, receive an update from President, Rick Schultz and hear advice from our guest speakers about high school and collegiate athletics for women. 
Mick DuPont led us in an opening prayer that set the tone of being thankful, appreciative and compassionate for all that people are going through this year. We enjoyed listening to the speakers, asking questions and sharing our experiences about teenage daughters & family life with one another.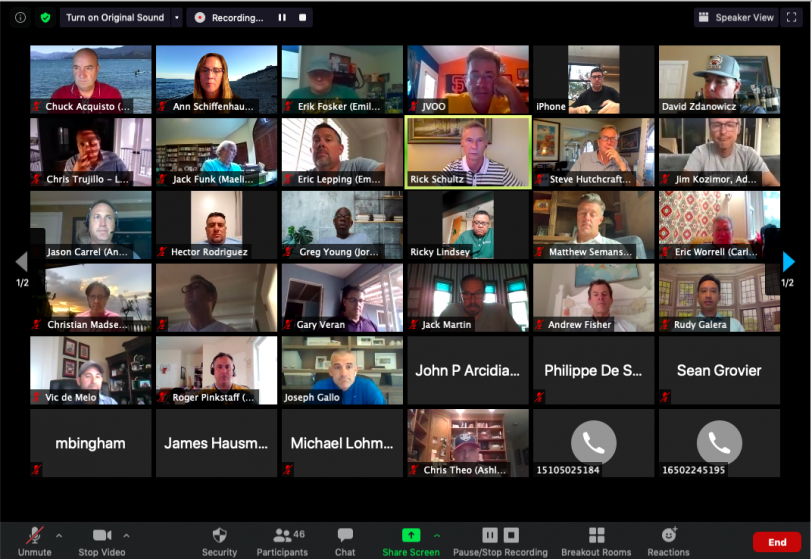 About Us
The Carondelet Fathers Club was founded in 2019 to connect the dads and father-figures of Carondelet students, creating fellowship and enhancing the high school experience not only for our daughters, but also for our families, by modeling a spirit of volunteerism. Carondelet families come from many different middle schools and parishes. The Fathers Club is one way to bring these disparate groups together to form a new community – the Carondelet community. Through social events and service projects, our goal is to forge new friendships that will last far beyond our daughter's graduation.
The Fathers Club is open to all current and alumnae Carondelet Dads. Register Here