Annette Richardson Eros '85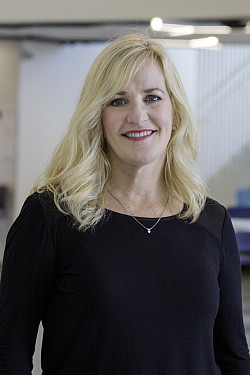 The Board of Trustees and the President Search Committee announced Annette Richardson Eros '85 as the fourth President of Carondelet High School. Annette officially began her role as President on June 4, 2020. 
Annette is no stranger to Carondelet or Catholic education. She attended Carondelet as a member of the class of 1985 before moving to St. Louis with her family just prior to her senior year. Her two daughters attend Catholic school on the Peninsula where she currently resides.
Annette comes back to Carondelet bringing with her extensive experience and success in not-for-profit leadership. Most recently, she served as the Chief Executive Officer of Ronald McDonald House Charities, Bay Area, where she spearheaded a substantial fundraising effort, managed a diverse professional and volunteer staff, and led and implemented a long-term strategic plan.
Annette is eager to take on the challenges of the President's role as she continues to strengthen the mission of Carondelet's learning environment built on the spirit and tradition of our Catholic, CSJ founders.
The Board will host a New President's Welcome Reception during the 2020-21 school year in ways that follow public health officials' recommendations for safety.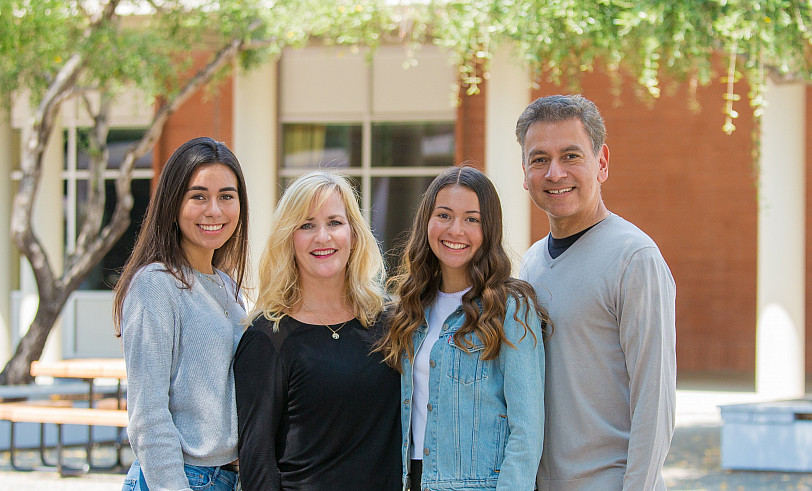 The Eros family, from left: Ava, Annette, Alexa, Anthony