Vanessa Miranda, Campus Minister for Community Service and Social Advocacy, and Symbols & Ethics teachers Lacy Matthews and Nikki Griffith collaborated to reimagine a new Junior Immersion experience. Junior Immersion is a field trip that takes place in the spring and is scheduled in conjunction with junior religion classes. For this year's experience, they explored local resources and heard from community partners to learn more about people experiencing homelessness in the East Bay.
Before their immersion experience, students listened to the podcast According to Need produced by 99% Invisible to learn more about homelessness in Alameda County. In early February, students volunteered at Monument Crisis Center with their Food Distribution program. The students organized the warehouse, packed grocery bags for the Center's clients, and heard a presentation from Cheryl DeSimone who shared the work the Center does with the low-income community in Concord. She also shared about the many years of history and connection between Carondelet and the center.
Student Ava E. '24 had this to say about her experience:
"I saw love in action today with the workers at the Monument Crisis Center. I saw that many of them were having fun. One of the workers was slam-dunking products they could not use into the dumpster. This action was followed by a string of laughter and the atmosphere amongst the workers was something similar to a family rather than coworkers. Though they had fun they continued to work hard while squeezing in time to make sure the other girls in the workshop were also doing well and working hard. There was never a dull moment in the time I was working hands-on at the Monument Crisis Center. There was always laughter being heard in the air and I will never forget this experience."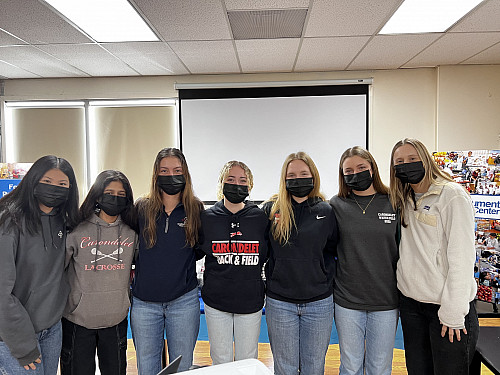 When students returned to campus after their field trip, they prayed and reflected together on the impact of their service. At this prayer service, students were invited to choose a call to action that marks their commitment to continue the spirit of the immersion alive in their hearts.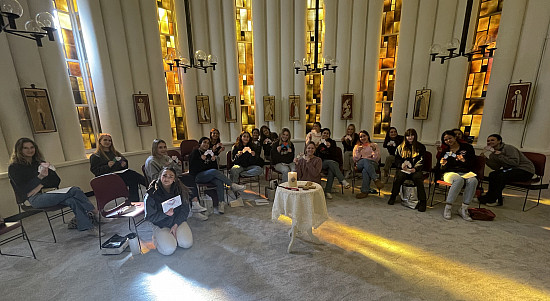 Through this three-part experience, students were able to analyze the complexity of homelessness and food insecurity within low-income communities, as well as recognize the Gospel values that call us to serve the dear neighbor without distinction in our community.