Paige Wallace, a 2013 graduate and accomplished flutist, recently visited our campus. When entering the music classroom, she smiled and fondly reminisced, "They redid the flooring, but otherwise it looks exactly the same."
She slowly walked to the back of the room. "I have so many memories here."
Paige obtained her Bachelor's Degree from CSU Bakersfield but her Carondelet experience is etched deeply in her memory. During her high school tenure, Paige's friends and teacher brought a true representation of community and support to her life.
"I treasure the time I spent at Carondelet. Not only did it prepare me academically for college, but it deepened my understanding of spirituality. My many friends and faculty mentors enriched my academic, social, and spiritual learning."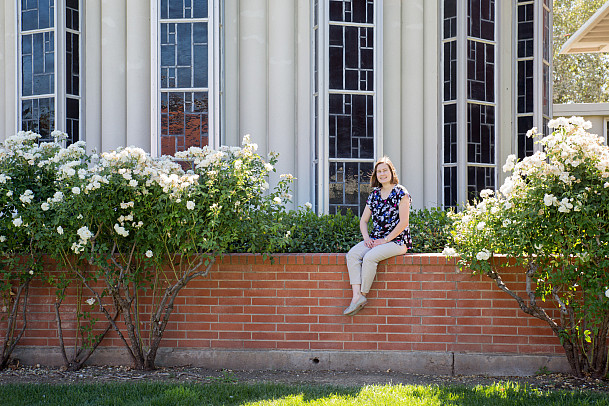 All of her memories are fond, and the Visual and Performing Arts Department holds a special place in her heart. She describes her freshman self as a shy and unsure young lady. And the VPA Department gave her a safe place to express herself.
"I found so much joy in Band and Chorus. I loved seeing my classmates create in Art classes, collaborate in Company productions, and perform in Dance recitals."
Paige is now employed for a division of Bay Alarm and has moved back to Walnut Creek and enjoys being close to her father and visiting old friends and family. She recently made a gift to the Visual and Performing Arts program.
"If giving means I get to provide fellow Cougars with the same joyful sanctuary that I experienced, then the gift is truly a privilege to give."