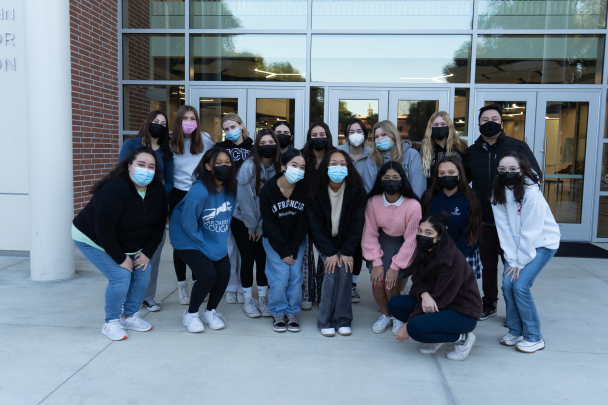 Every year during the four weeks leading up to Christmas, Carondelet's Spiritual Life Council (SLC) organizes a schoolwide donation drive in honor of the Advent season. This year, SLC sought to raise awareness about the disabled community by partnering with Las Trampas; an organization that supports adults with developmental disabilities.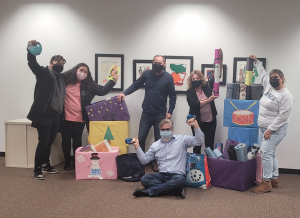 From November 29 to December 13, we encouraged Carondelet students to donate supplies. Each grade was tasked with bringing specific items from paint canvases to yoga mats. After gathering more than 400 donations, SLC is proud to announce this year's Advent project was an overwhelming success. We want the community to know that each student made such a difference in the lives of the Las Trampas residents and that is something to be proud of!
COVID has made it difficult to come together and participate in service events. During my freshman year in 2019, I was shocked to see so many people participating in the Advent Project. Boxes overflowed with donations from each grade within days of announcing the needed items. Carondelet has a culture of giving back, and the Christmas season showcases that collective generosity. It felt good knowing I was a part of something that would positively impact others as I watched students come together, contributing to people in need.
Unfortunately last year, the class of 2024 was not able to witness a physical donation drive (along with many other student-led activities) which is why it was wonderful to see my peers take part in what makes our school the kind, selfless, and supportive community it truly is. I want to encourage the frosh and soph classes new to Carondelet to continue participating throughout the year. I also want to encourage juniors and seniors to set positive examples for the lower class women. We were fortunate enough to be able to experience Carondelet before the pandemic, and it's up to us to uphold generosity and judgment-free traditions in our community values.
Overall, SLC wants to thank all students for not only participating in the Advent project but for bringing back the culture of giving that Carondelet has always strived to fulfill. Your actions make a huge difference—especially in the lives of those who are not as fortunate as we are. As a member of the Spiritual Life Council, it was extremely heartwarming to see my peers come together as a community in a setting that did not include Zoom. It was even better to know that the freshmen and sophomores were finally able to see firsthand what sisterhood at Carondelet is all about.