Continuous Service Award Recipients
Gaby De Luca, Class of 2024
During the past year, Gaby has completed 50 hours of service at the Food Bank of Contra Costa and Solano. She is often the youngest person in the work crew, and she performs physical tasks like opening boxes, sorting food and produce, and bagging food for distribution to programs serving hunger and food insecurity. Gaby worked in person at the food warehouse throughout the pandemic, meeting the county definition of essential worker during the crisis.
Inaya Nicholls, Class of 2022
To fuel her passion for animals, Inaya has volunteered weekly as an OWL (Outstanding Wildlife Leader) at Lindsay Wildlife Experience (LWE) and a TWG (Teen Wild Guide) at Oakland Zoo for the past two years.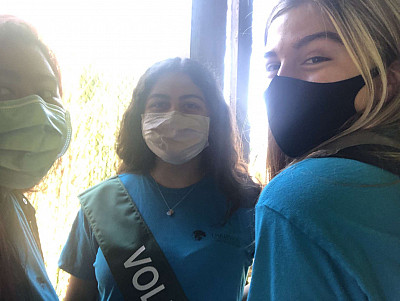 Her participation in the OWL and TWG programs has given her the opportunity to influence and engage with community members of all ages about conservation and environmental issues. As an active member in these two programs, she uses her knowledge of science and animal-care training, as well as, specialized presentations to educate guests on the importance of wildlife conservation with the intention to leave a long-lasting positive impact on her community.
Service Project Award Recipients
Jessica Belcher, Class of 2023 and Ms. Kimber Powers
Jessica and Ms. Powers are co-founders of Carondelet's Youth Tutoring Program, an organization designed to help elementary and middle school students achieve their academic goals during distance learning. In the program, Carondelet students provide free virtual tutoring services multiple times a week to students all around the Bay Area. With the help of our academically strong students here at Carondelet, Jessica and Ms. Powers have provided hundreds of free tutoring hours which has had an immeasurable impact on the emotional and academic well-being of young students.
Isa Hanck and Allie Johnson, Class of 2022
Isa and Allie partnered to create Holiday Hope, a nonprofit organization, in order to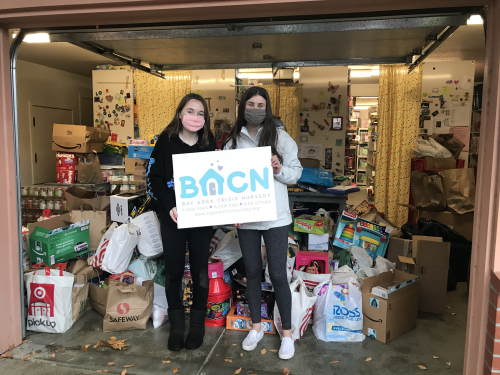 serve children in need during the holidays. With the COVID-19 pandemic, they were uncertain how much participation they could get from their local communities, but they completed two successful holiday collections. They collected 300+ pounds of candy for Halloween and for Christmas they collected 700+ toys for children at the Bay Area Crisis Nursery and the Ronald McDonald House Charity. Isa and Allie hope to continue their involvement with these organizations in the coming months.
Olivia Mazolewski, Class of 2022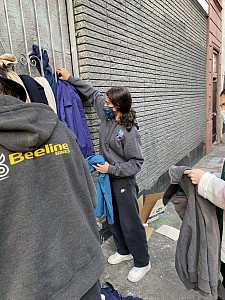 Over the winter break, Olivia spearheaded a community effort through Nextdoor Neighbor in order to collect coats, blankets, clothes, toiletries, gloves, hats and water bottles for those on the streets in San Francisco. Olivia spent hours collecting, sorting, responding to questions and bagging up all that she collected, and she enlisted the help of volunteers who joined her for the morning in the city on Christmas Eve to distribute these items.
Riley McIntosh, Class of 2023
This December, Riley had put together over forty themed baskets to donate to Shepherd's Gate, a shelter for women and children experiencing abuse, addiction, or homelessness.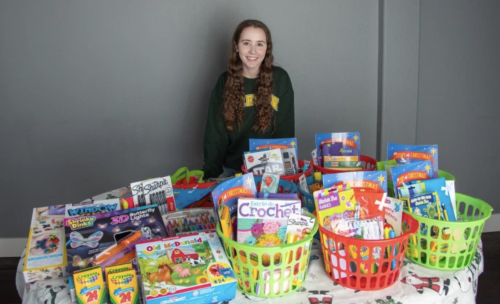 She created baskets for creative minds (art/craft baskets), healthy babies (items for newborn babies), and basic food supplies. Donations kept rolling in, so she continued to create more baskets for the community. She is already planning on doing another Christmas project to benefit Shepherd's Gate in 2021.
---
The Multiplying Good Students in Action program empowers students to think big, choose their own public service passion, engage their entire school and broader communities, and create maximum impact. Students In Action develops high school students into community leaders. The program encourages teenagers to positively impact their schools, communities, and world.
For more info on the Multiplying Good program, visit their website.