Megan Anton was selected as the Salutatorian for the class of 2020 and will give the student welcome address at Graduation. When she started writing, Megan knew her speech would touch on two main themes: Love and Resiliency.
"At Carondelet, immediately you feel the embracement of love," Megan reflected. "You have a community of people around you who support you and love you and you know it.
"Resiliency… this is a really difficult situation that no one's ever had to go through. My heart breaks for the class of 2020 everywhere," she continued. "And I'm really proud of our class for being able to 'just keep swimming' and still finding ways to communicate and connect with one another."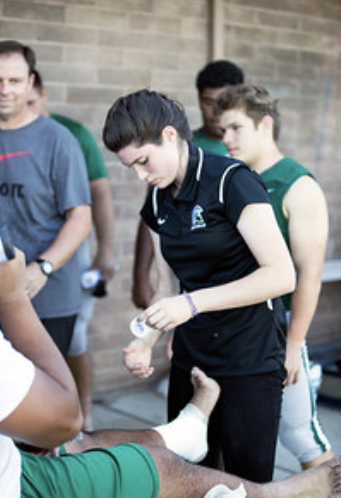 During her four years at Carondelet, Megan most cherished her time in the Sports Medicine internship and creating bonds with athletes and fellow interns. She also values being a Kairos Leader and helping create the shared community of support amongst her peers.
"Megan is an amazing representation of all of which a woman is capable," said Student Activities Director, Maggie Lettire, who oversaw the Salutatorian selection process. "She is a genuine and friendly presence on campus, and is kind to everyone she meets. I am so excited that we get to claim her as a graduate of Carondelet, because she will go on to do amazing things." 
Megan will read her speech at this year's Graduation, now scheduled for Sunday, August 2, 2020. Graduation has been postponed from its original, traditional date in late May due to state and county orders to stay at home and for the health and safety of students, families, staff, and our greater community.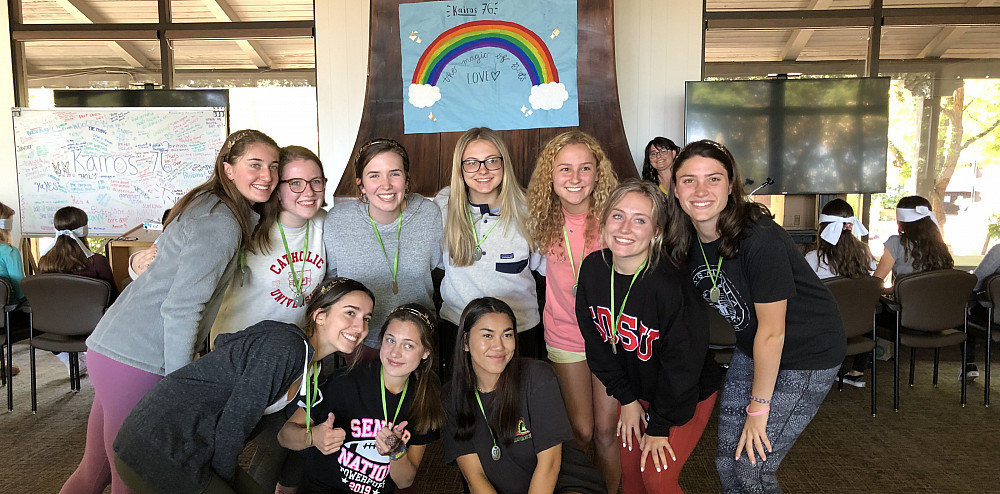 "The class of 2020 loves. We're going to love widely and greatly our entire lives. We'll always remember the love we shared for each other and I think we'll carry it with us throughout life."
In the fall, Megan will attend Texas Christian University and major in Nursing.
–
The Salutatorian delivers the opening welcome at graduation and positively reflects the graduating class and the mission of Carondelet High School. The Salutatorian finalists were: Eva Eleftheriadis, Sophia Freitas, Natalie Ionescu, Sophia Riva, and Veronica Tagaloa.
A panel of staff and faculty members heard the six candidates' speeches and made the selection. The panelists are from Wellness Counseling, Campus Ministry, Religious Studies, English, and Administration.
The class of 2020 Valedictorian is Lindsey Huguet.