Dear Carondelet Community,
Today we celebrate Jesus' resurrection—not only is it a time of joy and renewal, but it is also a time of hope. We need hope now, more than ever, given our current situation with COVID-19 and the shelter-in-place. For many, it feels like we're perpetually stuck in the reality of waiting and anticipation, almost as if it were still Lent.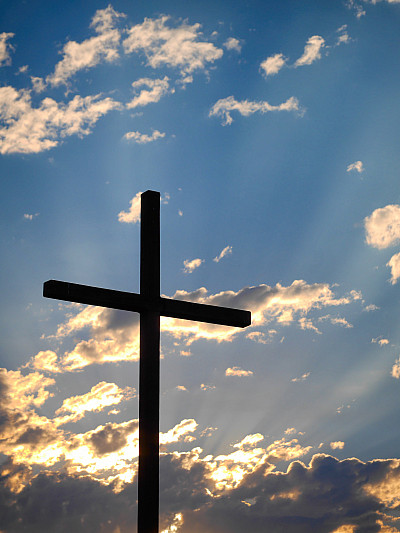 Credit: Photo by Aaron Burden on UnsplashWe long for the time when we can visit family again, embrace one another, celebrate with one another, and return to our "normal" lives. Like Mary Magdalene and the other women who rolled away the stone to find that Jesus' body was gone, we likely feel a similar uncertainty, confusion, and even fear about what is happening and what is going to happen.
But, with hope, we can see the face of Jesus in our loved ones—our dear neighbors. With hope, we can see the face of Jesus in our nurses, doctors, and other health care professionals. With hope, we see our community helping one another. With hope, we can see the glimmer of light, even in this dark time.
To end, we'd like to share Pope Francis' prayer for the COVID-19 outbreak from Sunday, March 15. This prayer was modified by Campus Ministry for the Carondelet students when we first began our online learning on March 17:
Tonight before falling asleep
Think about when we'll return to school
Let us think about when we can gather again at the coffee shops,
And get close to one another for photos
Think about when this will all be a memory
and normality will seem an unexpected and beautiful gift.
Every second will be precious to us.
Think of swimming in the sea, together experiencing the sun rising and the sun setting, toasts, laughter.
We will go back to laughing together.
With Faith, Heart, and Courage, we look forward to the time when we will gather again as a community.
Amen.
Have a happy, blessed, and hopeful Easter!
Campus Ministry
Edie Payne
Natalie Terry
Rick Grand-Lejano