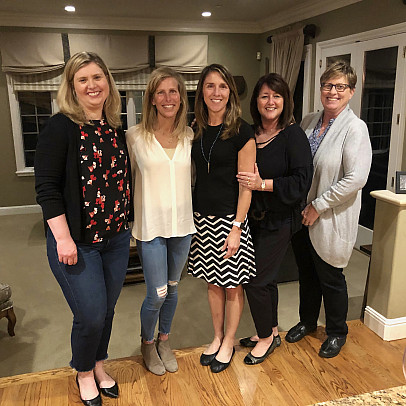 Silicon Valley Alumnae Chapter – Kathleen Chaffee '95, Lisa Grubb Elliott '86, Ann Bacigalupi Schiffenhaus '86, Leslie Ward Mague '86, Kathy Davis '76Join or start an alumnae chapter near you! These volunteer-driven chapters will offer a variety of events for you to get to know alumnae living in your area through social and networking events, volunteer opportunities as well as cultural, educational, and athletic events.
Check the Alumnae website and Facebook page for more info as we confirm events.
Locations Identified:
Atlanta

Boston*

Boise*

Boulder

Charlotte

Chicago

Dallas

Las Vegas

Los Angeles

New York*

Newport Beach

Phoenix

Raleigh

Sacramento

San Diego

San Francisco

Seattle

Silicon Valley

Sonoma

S. Lake Tahoe

Tennessee

Washington DC Metro
If you're interested in volunteering or starting a chapter in your region, please contact Caroline Cabral '15.